This year, I have had the marvelous opportunity to intern for four companies. Among them is the fabulous Print Divas, a local company who makes wonderful invitations and printed party materials for events. They were the ones who made the Ogie Alcasid-Regine Velasquez invites, for example! And their invitations are definitely the most stylish ones you'll see around.
I have always loved themed parties and concepts, so it has been quite enjoyable making these themed invitations for them. They're just samples for now to show to clients, but I hope they get picked up!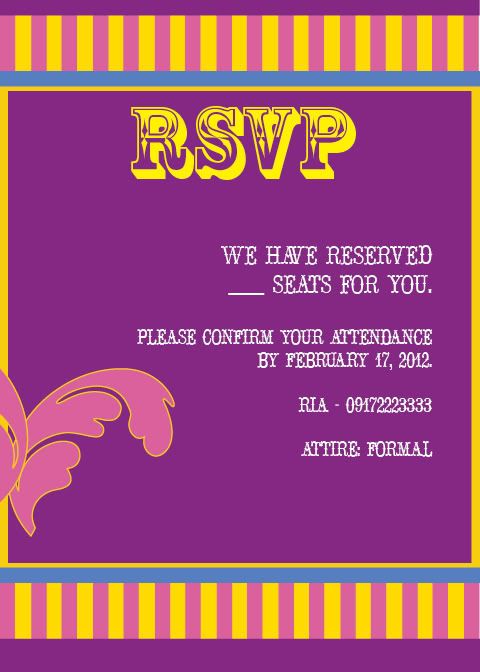 This circus-themed debut invitation was inspired by Mardi Gras colors and carnival posters.
I got the inspiration for this Greek-themed invitation from Greek pottery and the color of their jewelry.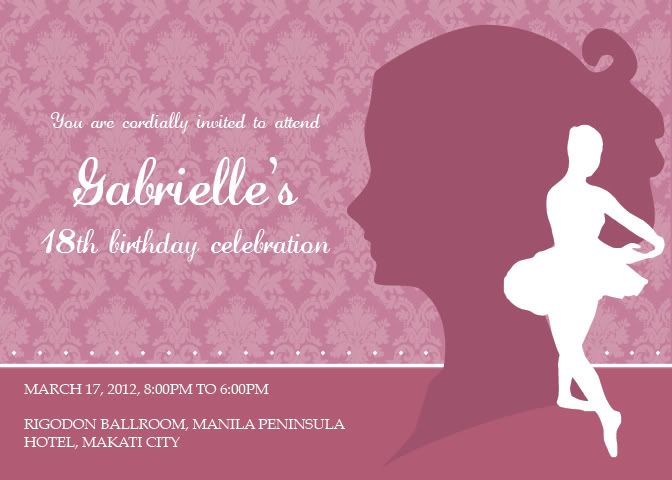 Including female cameos, damask patterns, and old rose colors adds to the demure, classic feel of this ballerina-themed invite. If you want to go full-blown Black Swan, though, all you have to do is ask the talented artists of Print Divas to change the colors to Black and Gold. And maybe add some stray feathers.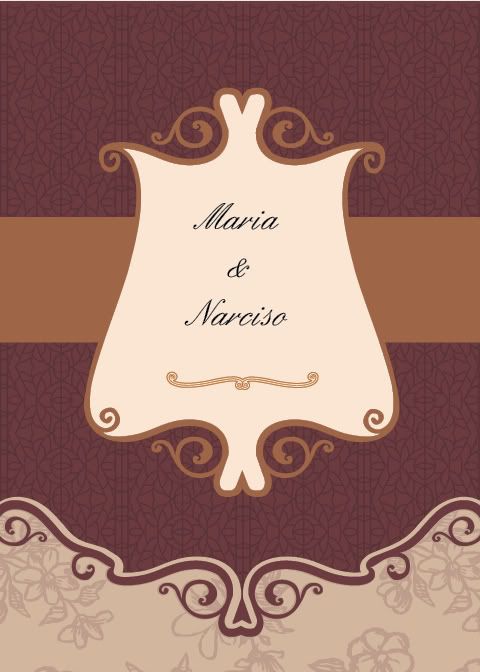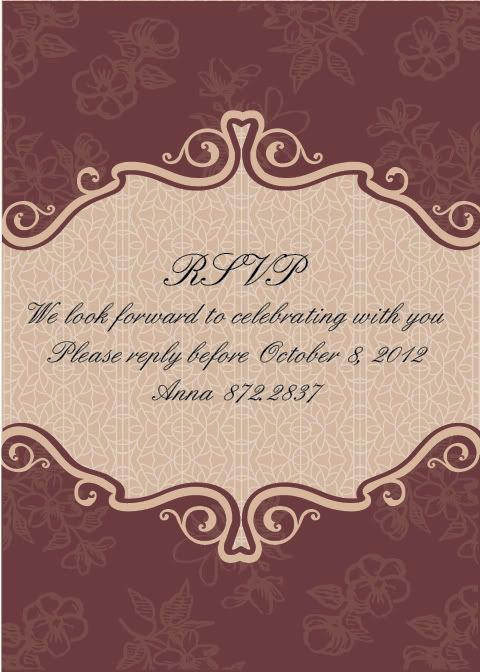 This subtle Filipiniana-themed invitation features lace textures, Ylang-Ylang patterns, ornate swirls, and rich brown tones often associated with the beautiful Spanish era.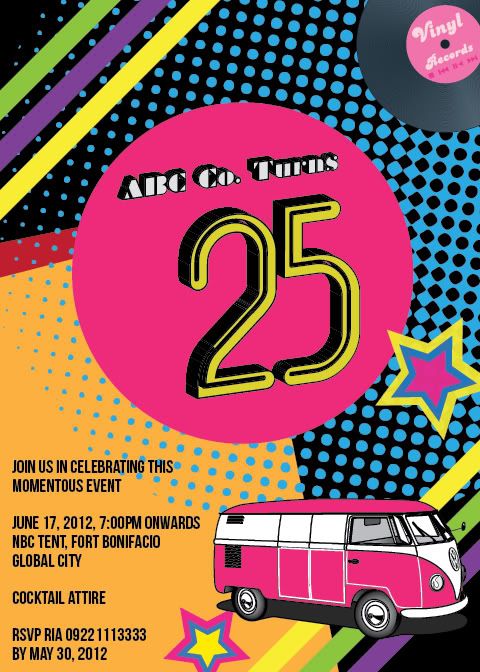 For these funky 80s and 90s themed invitations, I used mainly fonts, colors, and the occasional vector to depict the decade, adding a little 3d with the "25" to make the whole thing look less static. The party details are, admittedly, a bit on the small side, as I got carried away with the decorative elements.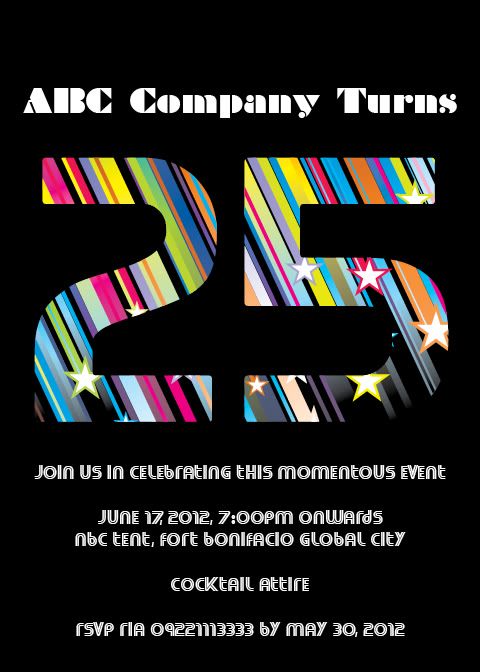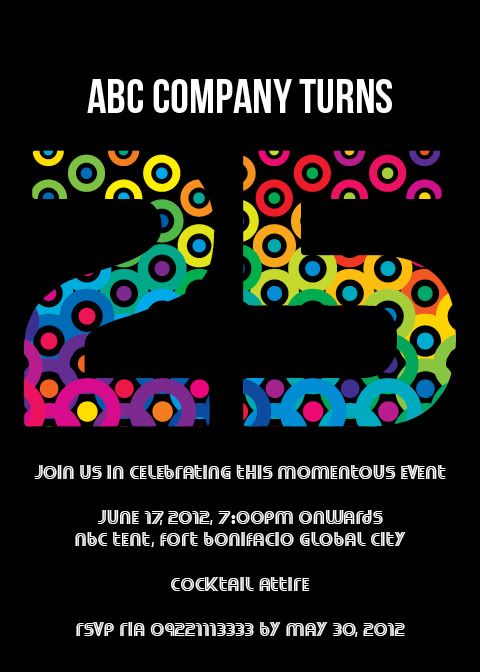 The second study I made for the 80s and 90s themed invite is more formal and clean-looking, and very much influenced by the feel of retro television announcements.
I had so much fun making these invites and I hope that the opportunity to make more will come a-knocking! :)